Moderators: tutt-sweet, Rosie, chatterbox
Article on Julian from their December edition.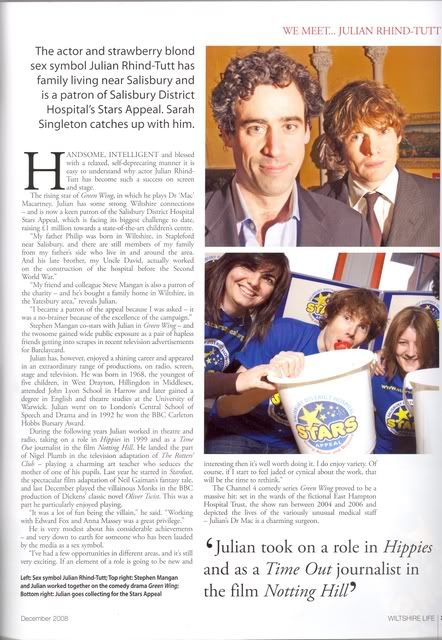 ---
Administrator
Posts: 1231
Joined: Sun Jun 04, 2006 8:57 am
Location: Hampshire
It appears that it was an idea under discussion only ..... but I am keeping my fingers firmly crossed just in case
---
Moderator
Posts: 611
Joined: Sun Sep 17, 2006 3:29 pm
Location: France/Manchester
Contact:
Thanks for that Rosie, always interesting to read interviews with him & what a luuverly photo!
---
Moderator
Posts: 1351
Joined: Sat Jun 03, 2006 8:43 pm
Mark said his Vesuvius Club adaptation script is on the shelf because the BBC kept wanting to tone it down too much...but there's still a bit of hope I guess! (I went to a talk he and the other League of Gentlemen guys gave at the BFI a couple of weeks ago, and someone asked him about it).
Thanks for the scans though Rose, that first pic is gorgeous!
---
---
Return to "Spotted/Media Mentions"
Who is online
Users browsing this forum: No registered users and 1 guest