Moderators: tutt-sweet, Rosie, chatterbox
Administrator
Posts: 1231
Joined: Sun Jun 04, 2006 8:57 am
Location: Hampshire
Julian is in the Observer Magazine today here:
http://www.guardian.co.uk/lifeandstyle/2009/dec/20/body-soul-julian-rhind-tutt
but as that doesn't have the photo, here is the scan: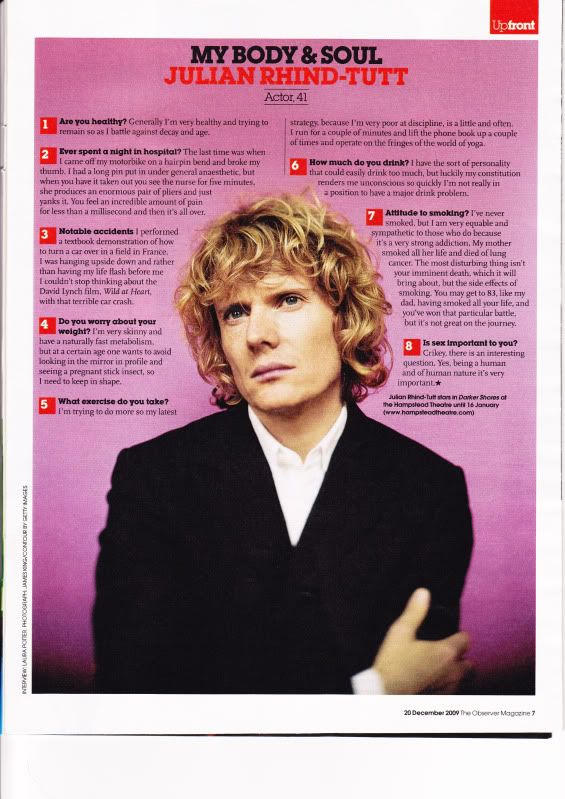 ---
Moderator
Posts: 611
Joined: Sun Sep 17, 2006 3:29 pm
Location: France/Manchester
Contact:
Thanks for that Kim, especially the photo!
---
Thanks for the scan!!! I love that picture, too.
---
Moderator
Posts: 1351
Joined: Sat Jun 03, 2006 8:43 pm
What with the epic amount of David Tennant in this magazine too it's like my Christmas has come early!
---
---
Return to "Spotted/Media Mentions"
Who is online
Users browsing this forum: No registered users and 1 guest