So, now I have your undivided attention...
From the director who brought you 'Green Wing II - Spoon of Destiny' comes a romantic story about three friends...

The Times
said:
"Tamsin Greig gives an impressively sombre and soulful performance as the unlucky-in-love Caroline Todd, and alongside the likes of Stephen Mangan and Julian Rhind-Tutt, performs at a standard worthy of Dame Judy herself. 'Lonely Hearts' is a heartwarming tale with many storyline twists and turns; a joy to watch.

****

- 4 stars."

The Mail on Sunday
said:
"Few actors can match up to Rhind-Tutt and Mangan's talent; in fact I do believe one or both are in the running to play the next James Bond in the upcoming film 'Honey, I Shot the Henchman'.* 'Lonely Hearts' delivers a warm sensation in the bottom of the coldest hearts. It's impossible not to be drawn in.

*****

- 5 stars.
*information correct at time of going to press."
The Daily Star
said:
"T*ts! Girls in bikinis! Wet T-shirts! Football! Mystic Meg! T*ts! Oh...no, wait...sorry... wrong page."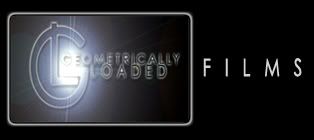 http://www.youtube.com/watch?v=WoiRGqPpK_4