Okay, I'll start (and I must say I'm very nervous abot posting these!)
I doodle ALL THE TIME, this first one is a Caromac doodle I did at college, with a biro. It's terrible, but it shows the attempted 'style' that I do. NB: Caroline's feet are supposed to be twisted awkwardly, not deformed-ly *facepalm*.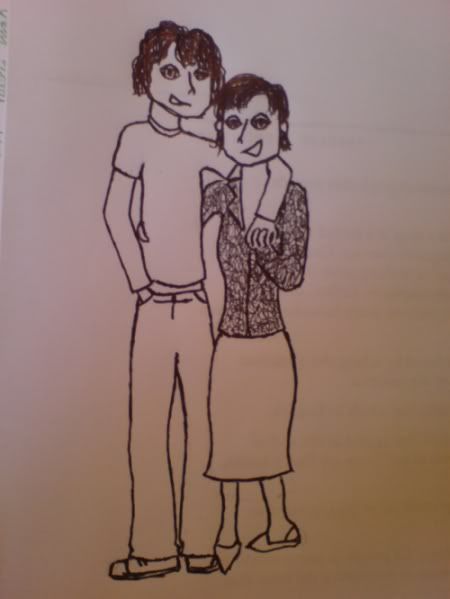 This is a close up of the one I did of Jules and David Tennant together, kind of like bouncers outside a club, or something ...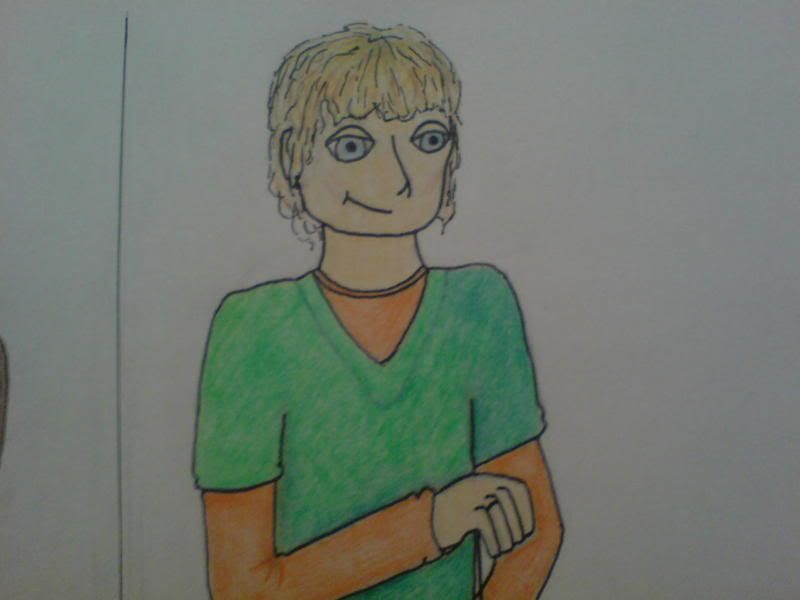 And here is a full size picture of said drawing ...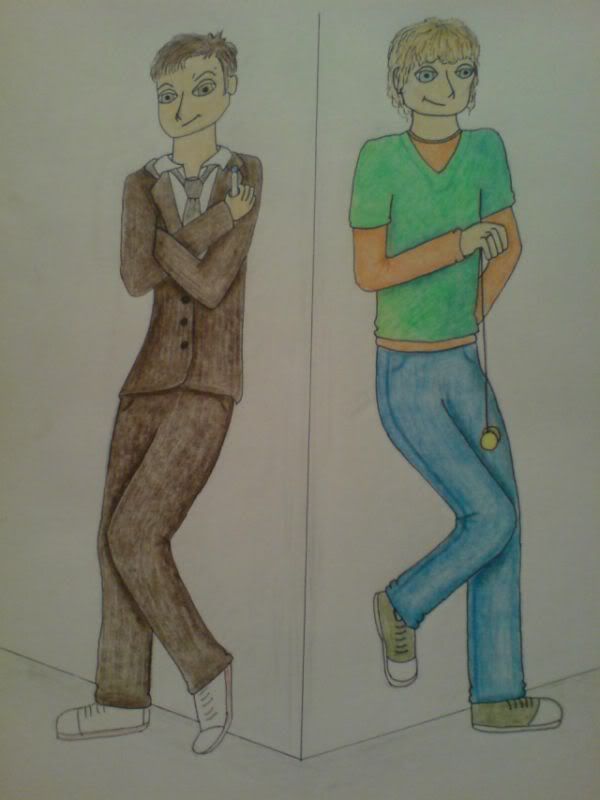 (I'm conscious the pictures are a little big, so if they needs resizing mods, don't hesitate to delete this post and I'll make them smaller!)
*cowers in the corner, apprehensive of the inevitable ridicule!*