Yes, it's that time of year again!
I'm looking for team members to join me in a pleasant stroll around London, punctuated by lunch along the way, and all in aid of a great cause.
If you would like to join me, let me know - the more the merrier! If you would prefer to apply separately, then Sara Goldman, the organiser will be very happy to hear from you.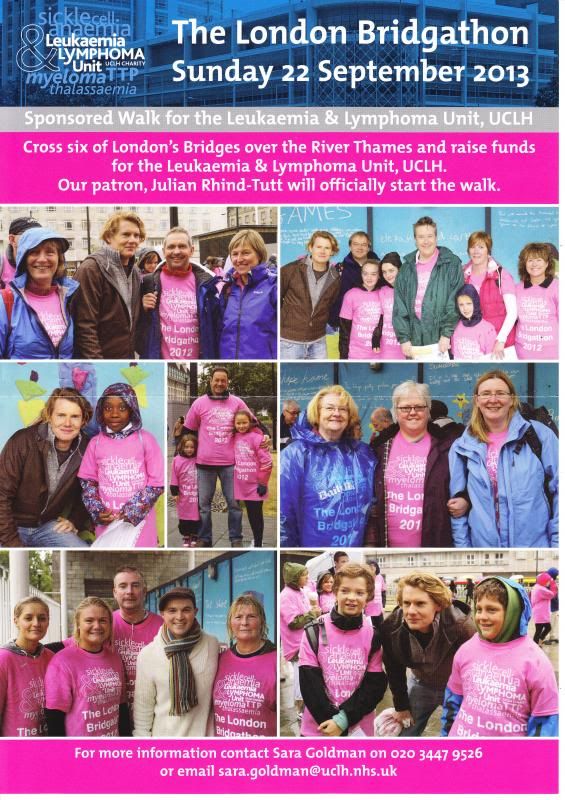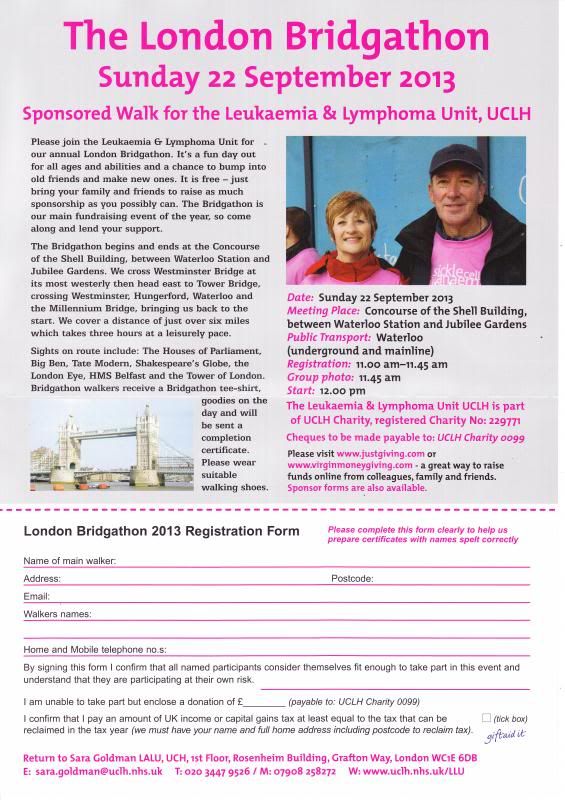 If you can't manage the walk, then you can still participate by sending us money
https://www.justgiving.com/jrtbridgathon2013