Yes, this year's Bridgathon is fast approaching.......
This year's date is 25th September and I am looking for volunteers to join me!!
This is a fun day out with a sponsored leisurely stroll along the Thames, and with a possibility that Julian may join us at the starting point.
If you would like to join in, either post below or send me a pm. I don't know about you, but I'm looking forward to it already!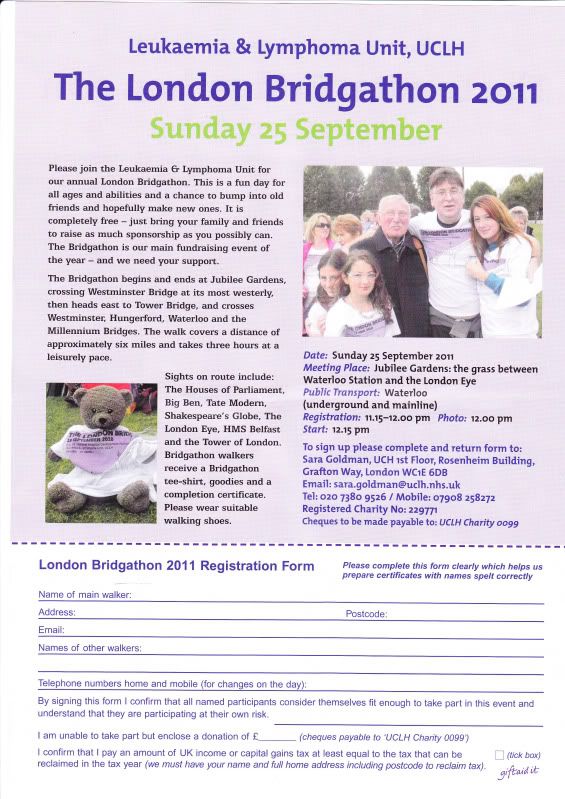 Obviously, if you prefer to enter under your own name, feel free to print out and return the form directly to Sara Goldman at UCLH.